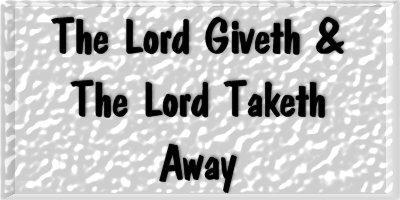 The little lad was born
on a pleasant winter day.
His grandfather held him in his arms,
but knew soon that his own life would
go away.
He cried at the sight,
of his little grandson.
But didn't see too much of him,
because he knew soon his own life
would be done.
He never told his children
or anything to his wife.
He held in his secret,
til the very end of his life.
When he held his grandson
in his arms when they were alone,
He sobbed and cried terribly,
he'd never see his grandson fully grown.
He drifted away slowly,
and didn't visit very much.
He didn't want his grandson to see him,
and he felt better being out of touch.
He wanted memories of him
to be vivid in his grandson's mind.
When he was vibrant and healthy,
and not how he suffered so many times.
When his grandson turned four,
Poppy took a turn for the worse.
This little man was too young to know,
Poppy had an illness that couldn't
be reversed.
During that very last year,
the little grandson couldn't bear the sight,
and the grandson feared seeing his Poppy,
and they both cried as they slept each night.
Then the sad day came,
when God called Poppy to heaven above,
the little man cried ever so much,
cause he felt not enough time to show
all his love...
This story is based on true facts
about my Dad and my son Rob....
bobemakk@optonline.net (C)2001