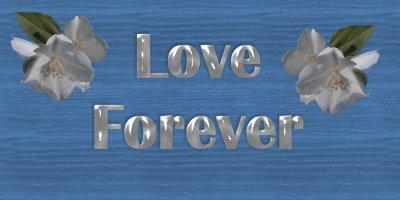 As a spring breeze caresses the limbs of the trees,
I am thinking of you and how I am in need.
I need your caress and your embrace,
when you are not there, love has no face.
As a cool breeze appears on a warm summer day,
my thoughts of you cannot fade away.
Thoughts instilled in my heart and my mind,
without you I feel so left behind.
As the rain starts to come down on a fall day,
I will think of my tears when you are away.
Because when you are away the day is not the same,
my heart is empty and my love for you I cannot proclaim.
On a cold winter day, the warmth of the fireplace,
will take the chills from my body and my face.
For on that winter day we cuddle together,
as we grow old and in love forever....
bobemakk@optonline.net (C)2001