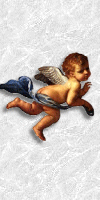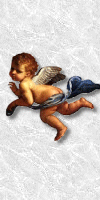 9/11/02....A Miracle?
They say that our Lord
works in very strange ways,
I know we all saw that,
and how windy is was that day...
I have seen a few miracles,
during the times of my life,
the wind on this day was another,
from angels wings into the night...
As each name was mentioned,
they spread their wings and flew,
causing all the wind that day,
during the tribute of 9/11/02...
Our American flag was raised,
and then lowered to half-mast,
a day we will all remember,
and history it will surpass...
I felt it was "wind beneath our wings,"
as the angels flew to heaven again today,
those angels are now with our Lord,
and for world peace, they will pray...
bobemakk@optonline.net(C)2002